Ever since smart phones hit the market in 1994 (though they weren't called "smart phones" until 1997), they have changed the way we use the web. More than half of Americans use smart phones. In addition to phones, smart tablets and reading devices that can access the Internet are now ubiquitous across the world. These smart, mobile devices provide advantages for both the people who use them and the businesses whose websites can now be accessed by anyone, anywhere.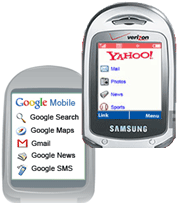 Five Reasons to Optimize
If your website has not evolved to reach this large and growing market, you risk losing them. Expectations have increased as web access by mobile devices has increased. Here are five reasons to optimize your website for mobile.
If your web site is not already optimized for mobile, now is the time to show your customers and prospects you care about their experience — whatever device they happen to be using today.