One of my favorite parts of my job is the intersection of the written words and artistic design/visuals.  Since strategizing, defining, and writing are my usual "duties" and involve filling the "blank" page with prose, it is always a thrill to see how transformed a document becomes when given time and attention from a graphic designer.
Since so much of our economy and business activities are now conducted online, I thought I would list my top five websites – strictly from a visual perspective. Personally, I have more freedom than I do professionally. I am not a stickler for "best practices" or "user-friendly" navigation and architecture. I just like the looks of things. The colors, the position, "the look and feel" draw on my emotions. And just looking at these sites makes me happy:
---
Vermont Clothes Exchange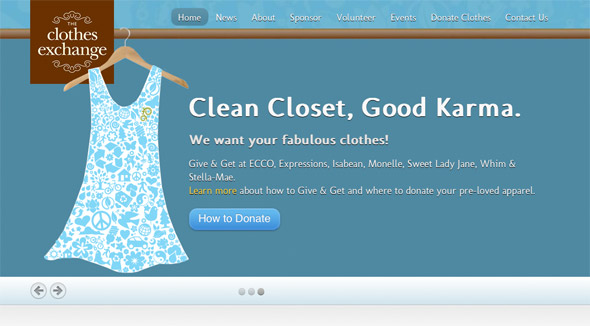 I like this site because it is branded so well, and the print on the dress is just fabulous. So is the color. Love brown and the turquoise-y blue together.
---
Pinterest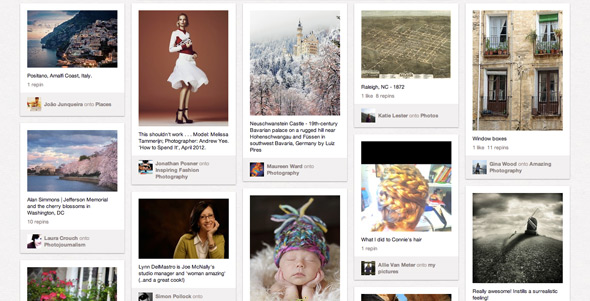 I don't know how Pinterest does it, really.  All these "pins" showing so many various things from all over the place – and yet, every page looks clean and inviting, from the Home page to my very own board.  I'm drawn in.
---
Architectural Digest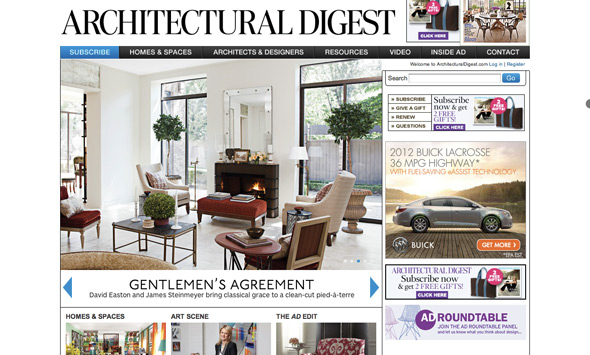 Truth be told, I've never seen any site from architects that isn't beautiful. I think it's the photography. There's never a lousy photo on any site dealing with architecture.
---
Hullets on Lake George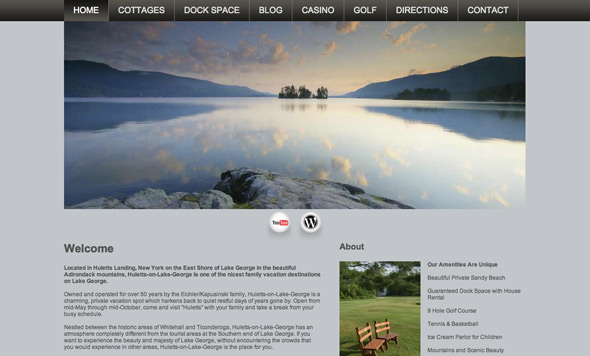 Love this home page because, well, this is my favorite place on earth. Seriously, Lake George does not take a bad picture. And this website is all about my little slice of heaven, so I had to include it.
---
SAS Cupcakes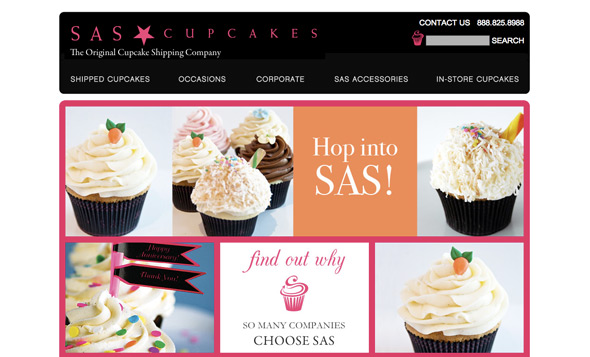 If by chance you ever pass through Newark, Delaware, then do yourself a favor and visit Sweet and Sassy Cupcakes on Main St.  This bake shop looks and feels just like this gorgeous website – and the cupcakes are terrific.
---
So – for all of you graphic artists out there – I salute you! Are there scientific, layout-y regulations and specific reasons for why I find these sites so visually appealing? Or is it just that I love clothes, lakes, cupcakes, and stunning homes? (What girl doesn't?) I'd love to hear from you – and visit your fav websites.